Watch our short film "A Dream of Sight"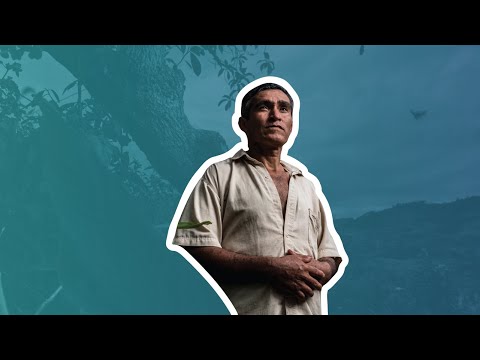 Witness how SEE International helped restore sight and transform the lives of the Rosas family.
You can help restore the sight, dignity, and independence of people like José!
A Father and a Husband
When José Rosas arrived at the medical clinic in Tarapoto, Peru, SEE's volunteer ophthalmologists discovered that he had complicated cataracts in both of his eyes. He could only see a tiny bit of light with his left eye, and nothing at all out of his right eye. Both cataracts were quite large, and a previous car accident had further damaged his left eye. All of this had made the chances of restoring even partial vision quite slim. But José knew he had nothing to lose, so he decided to go ahead with the operation, despite the odds of success.
Thankfully, one of SEE's best volunteer surgeons, Dr. Preeti Shah, was part of the Tarapoto team. The challenging surgery went smoothly, and only took about 30 minutes to complete. For the next 24 hours, everyone waited expectantly until José's bandages could be removed.
The medical staff and José's family gathered early the next morning to discover the results of José's operation. After a quick examination, Dr. Arevalo (the Peruvian host doctor) raised five fingers and asked how many he was holding up. "Cinco," José responded correctly. The team couldn't believe it! He could see again, better than anyone could have dreamed. José and his family beamed with joy, and showered the doctors and clinic staff with gratitude for restoring his sight.
Thanks to supporters like you, José has now returned to work, and can once again provide for his family.
Film Contributors
Brent Stirton/Verbatim, Co-Director
Robert Wilson, Co-Director
Pam Huling, Producer
Leo Hamelin, Producer
Kylie Juggert, Editor
Rafael Fernandez Viedma, Music Composer
Benjamin Peterson, Photo Retoucher