What would you do if your child was going blind? What if you couldn't afford the care they needed?
Watch our short film "A Mother's Wish" today!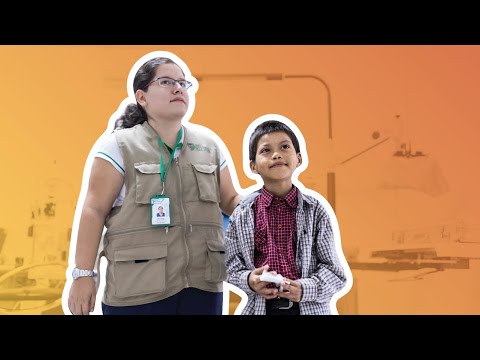 In 2017, the SEE team met 7-year-old Nacor and his family in a rural town outside of Tarapoto, Peru. Nacor was born with cataracts in both eyes and struggled to see anything more than a foot away. His mother, Carmen, was desperate to get help for her son, but couldn't afford the surgery he needed. Because of his severe cataracts, Nacor struggled to read, as the small words from the pages of books were often difficult for him to see. However, Nacor remained lively and hopeful, and tried every day to participate in some of his favorite hobbies, which included reading and playing with his older brother, Cadiel.
Fortunately, SEE International was able to collaborate with Clinica Oftalmologica de la Selva in Peru, and SEE ophthalmologists performed Nacor's sight-restoring surgery at no cost to his family. Within just a few days, Nacor adjusted to his newfound sight, happy to be able to see clearly for the first time.
In August of 2019, SEE was able to reconnect with Nacor and his family and receive an update on the transformation of their lives since Nacor's surgery. Now, Nacor does not face the obstacles of visual impairments, and excels in his academics as reading is no longer a troublesome task. He has made dozens of friends in school now that he can freely play with other children without having to worry about a lack of sight. With his sight restored, Nacor is happier and more independent than ever, and his mother can rest assured that his future remains hopeful and bright.
How Can I Help?
Nacor's story of unnecessary blindness is all too common in developing countries. There is still so much work to be done.
Did you know it costs as little as $25 to restore someone's sight? Give the gift of sight today and help us change more lives like Nacor's!